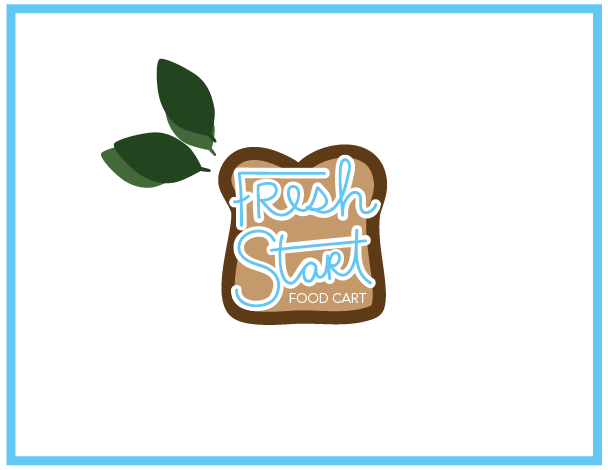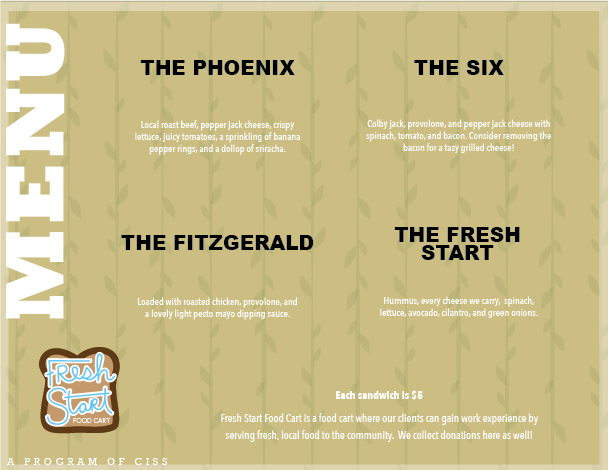 This identity was chosen in a competition to be used for a new program for the shelter. An old diner style was achieved with the loopy, fun script, and incorporated the shelter's colors to make the program recognizably CISS's.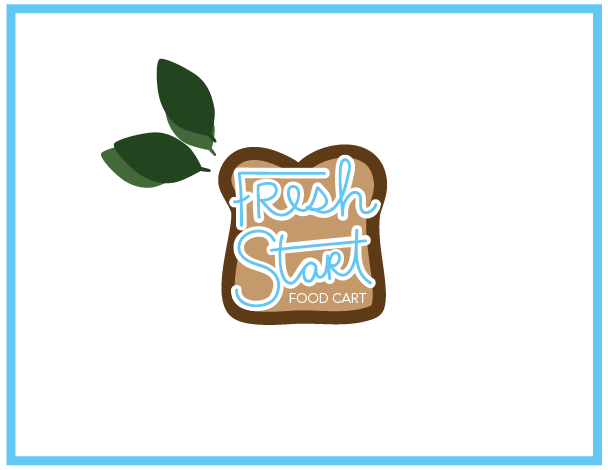 Clean and fun front menu.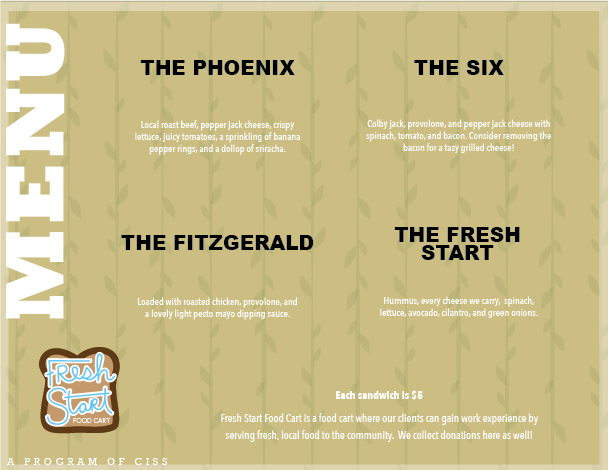 Incorporated vines and leaves to add to the fresh feel, along with an earthy toned menu.